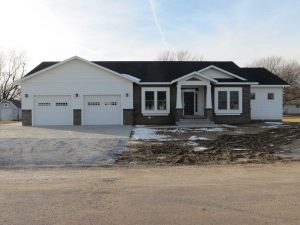 My name is Colt Quadhamer and I have been a general contractor in Central Nebraska since 2004. With over 18 years of building experience and 14 years as a Construction Technology instructor, you can be sure professionalism, attention to detail, and customer satisfaction are among my top priorities. The majority of my clients have come from repeat customers and customer referrals. When it comes to my customers, I am not just building projects I am building relationships. I specialize in:
General Contracting
Custom Homes
Remodeling
Siding
Windows
Additions
Garages and Buildings
And much more.
I provide quality craftsmanship at competitive prices. I take pride in my work and will not cut corners. I work meticulously to deliver the best product to my customers. I strive to turn my customers' dreams and visions into their reality.
Quadhamer Construction, Inc. is a fully insured registered contractor. For more information contact us here. I look forward to working with you on your next building project!